2018年4月日付シートです。
ダウンロードは4月20日頃まで無料配布の予定です。お早目にどうぞ!
April 2018 Version!
Will be offering it for free till around 20th April. *wink wink*
Make sure you get it by then!
ミスが見つかったので4/3に修正分に差し替えいたしました。失礼致しました。
I've made a few mistakes on the first edition, replaced it to the correct one on the 3rd of April. Sorry!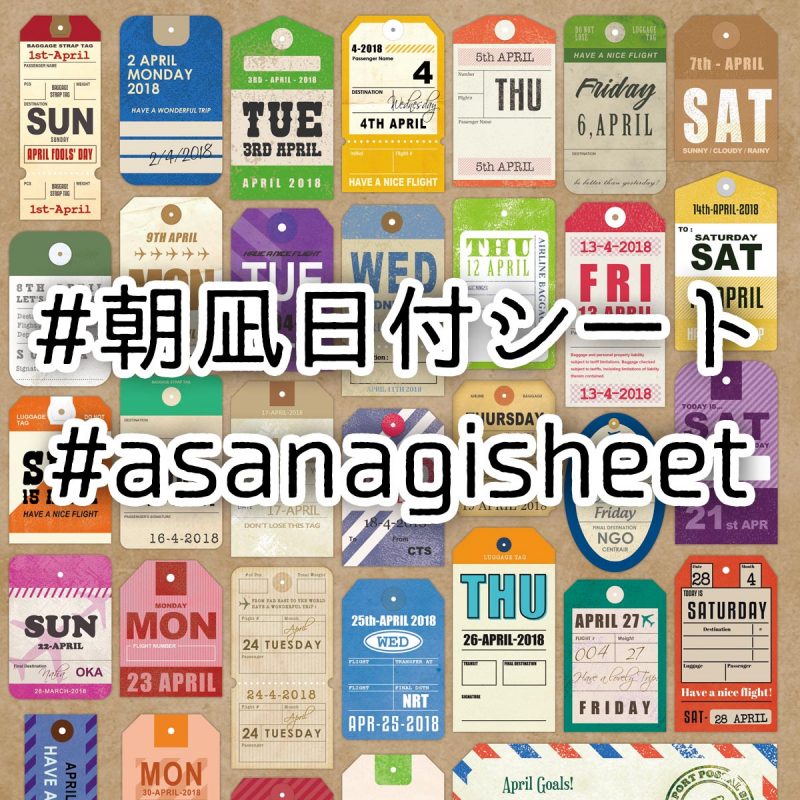 ネットプリントの再配布は致しません。
Net prints / ibon are one time offer, please make sure u won't miss them!
●セブンイレブン・ネットプリント
※初期設定はB4で大きいのでお好みのサイズに変更して下さい
プリント予約番号
90089937
有効期限
2018/04/10 23:59
●ネットワークプリント(ローソン他)
※ファイル名からサイズの選択が可能です
ユーザー番号
22KL4DUC4K
有効期限
2018/04/11 17時頃
●ibon
取件編號
0465054213
文件列印期限
2018/4/6 下午 04:50:45
●Free PDF DOWNLOAD
下記のDownloadリンクからダウンロード可能です。PDFファイルなのでパソコンからアクセスされた方が良いかもしれません!A4用紙に実寸モードでピッタリ印刷されます。個人使用の範囲内でご使用下さい。改変・転売・再配布等は固くお断りいたします。
You will be downloading a PDF file, so you might wanna access from MAC or PC rather than smartphones. I made a file perfect for A4 size, so you can print it out with "Actual size" printing mode. Unless you are using Letter size papers, please do adjust it to the fitting mode by yourself. Strictly for personal use only. You can not resell or redistribute under any forms.